50. Hard Kaur : Often called the first female Indian rapper, Hard Kaur makes her debut on the list.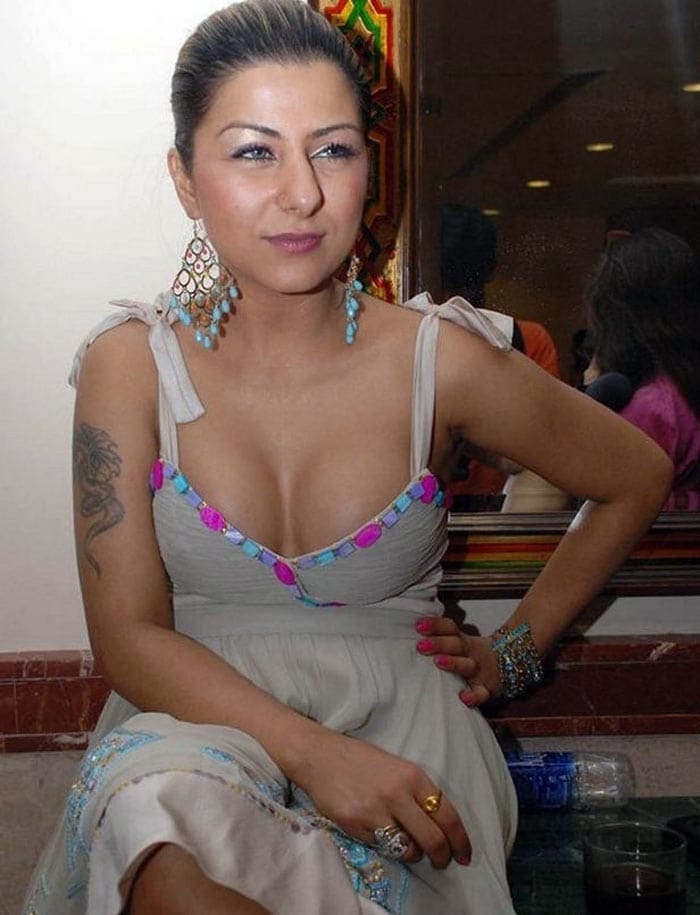 49. Shruti Haasan: Kamal Haasan's daughter might not have made much impact with her Bollywood debut, but she did get noticed enough be one of the sexiest Asian women.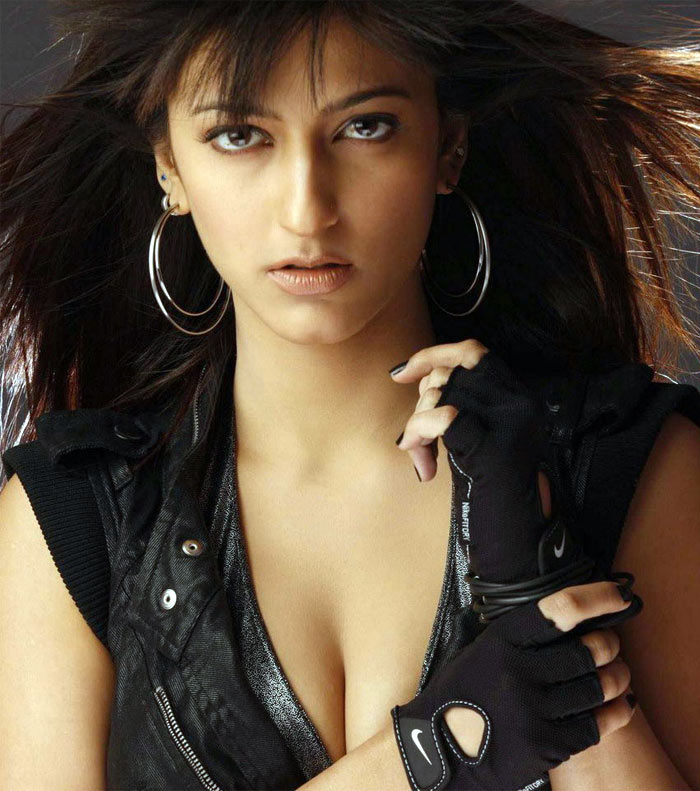 48. Konnie Huq: Kanak "Konnie" Huq is an English television presenter of Bangladeshi descent, best known for being the longest-serving female presenter of Blue Peter.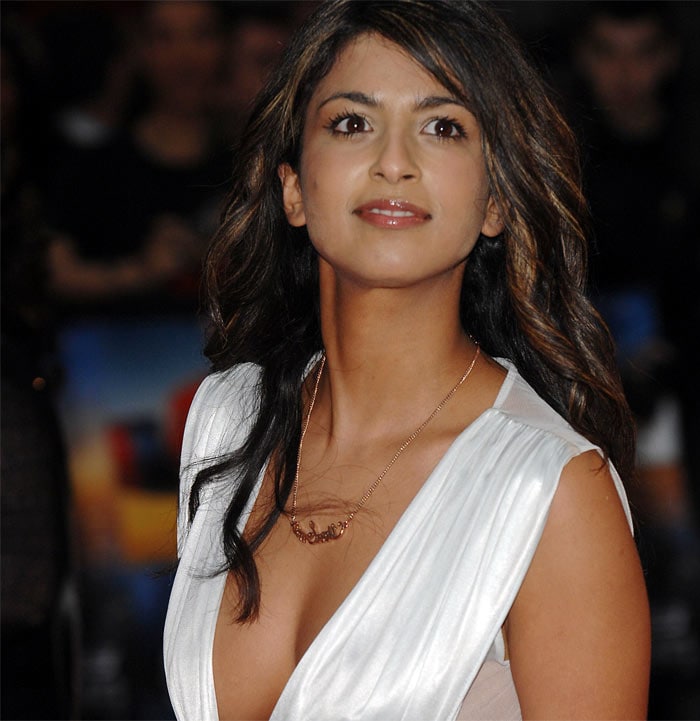 47. Esha Deol: Esha Deol has slipped quite a number of slots from her No. 21 ranking the last year.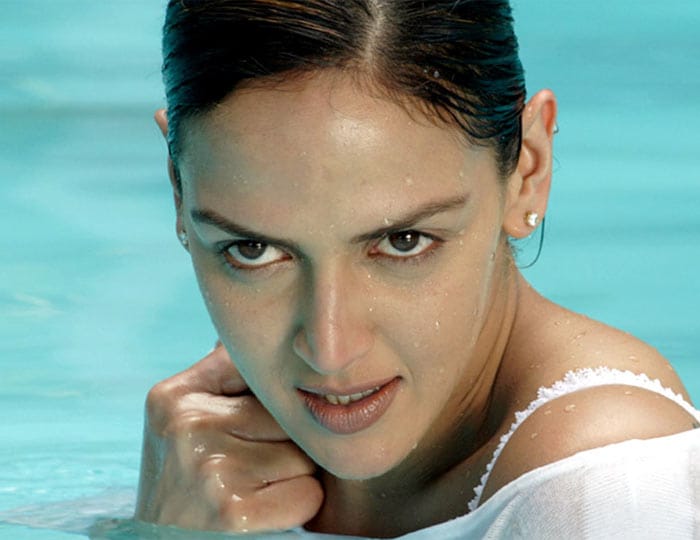 46. Dilshad Vadsaria: Dilshad Vadsaria is an American television actress, of Pakistani, Indian and Portuguese descent. She currently plays the role of Rebecca Logan on the ABC television program Greek.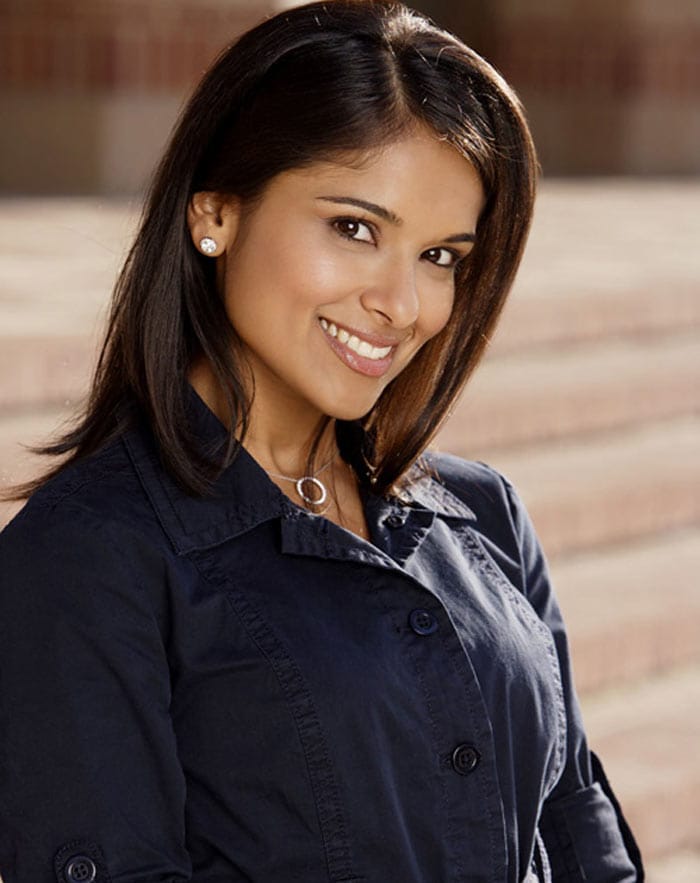 45. Anoushka Shankar: Pandit Ravi Shankar's talented daughter has improved her ranking by two, up from No. 47 on the previous list.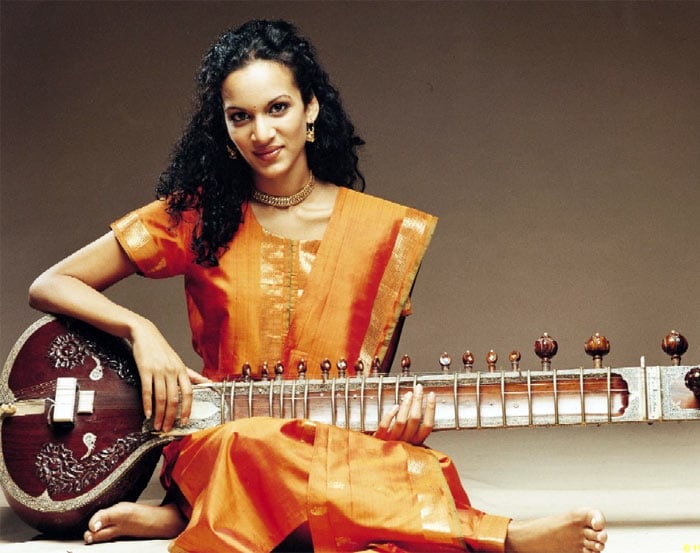 44. Sania Mirza: Sania Mirza's tennis career might have its ups and downs but on the list of the Sexiest Asian Women she is making steady progress, climbing two steps from No. 46 in the 2008 list.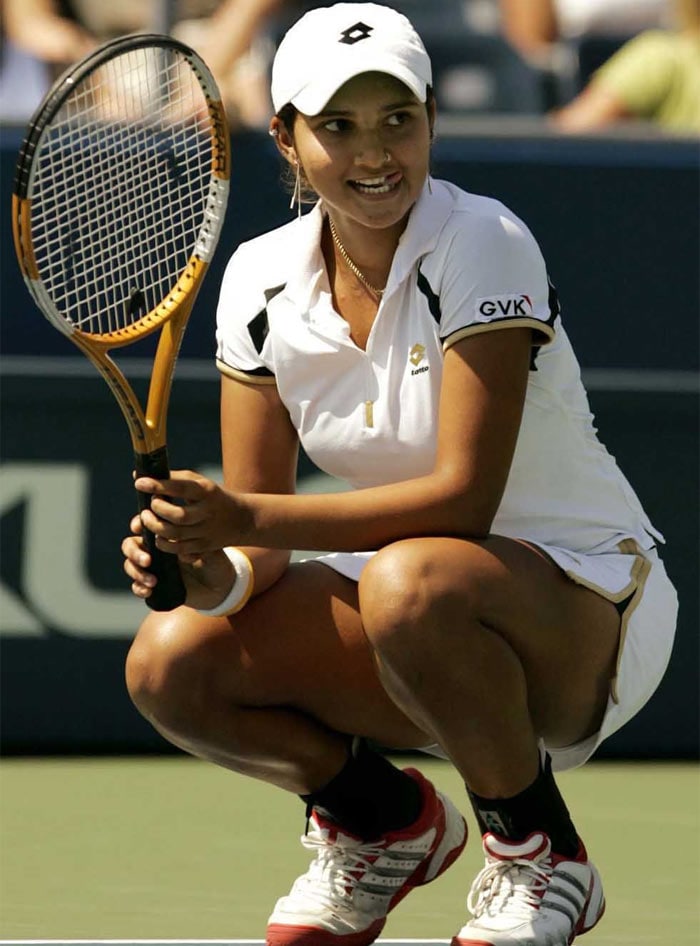 43. Simone Bienne: Broadcaster and psychosexual, relationship and couples therapist Simone Bienne makes her debut on the list. Her father is Indian while her mother is Swiss-Czech.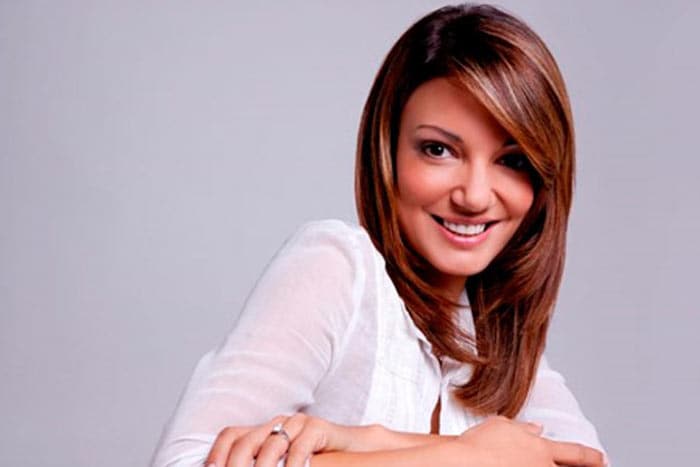 42. Miss Pooja: Gurinder Kaur Kainth is a Punjabi, bhangra singer, best known by her stage name Miss Pooja. She is also a new entrant on the list.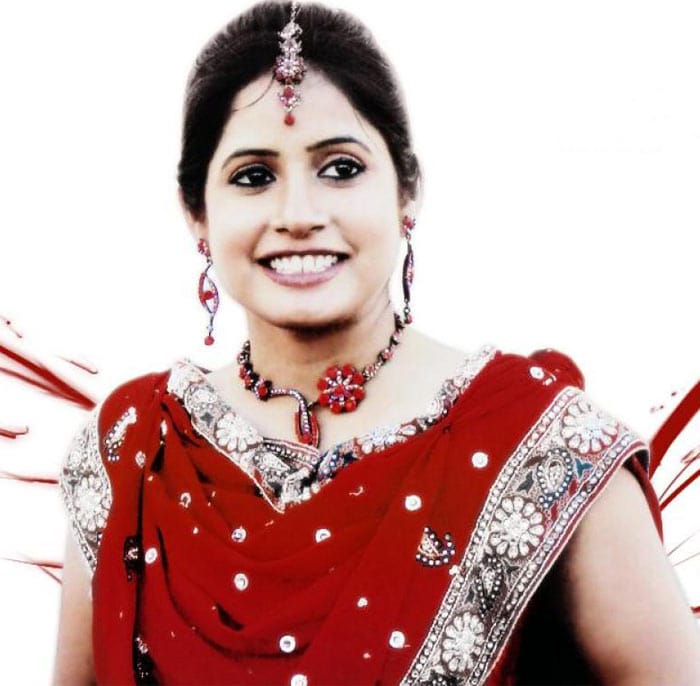 41. Sophie Choudhry: Former MTV VJ and actress Sophie Choudry has slipped quite a few steps from her No 24 ranking the last year.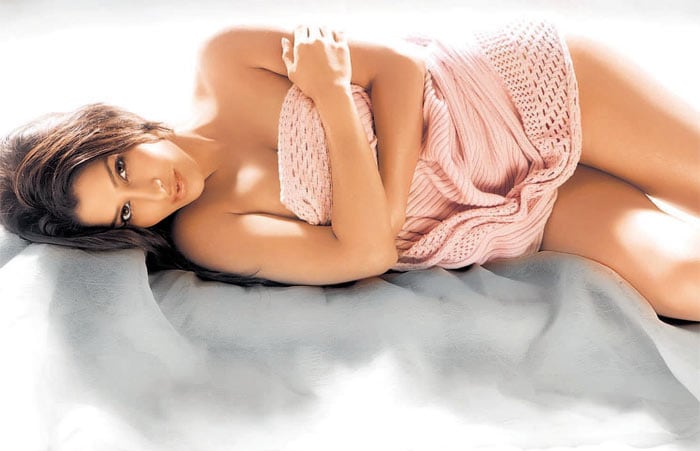 40. Tina Sugandh: Tina Sugandh is an Indian born American writer, singer, tabla player, dancer, guitarist, and actress. She is a new entrant on the list.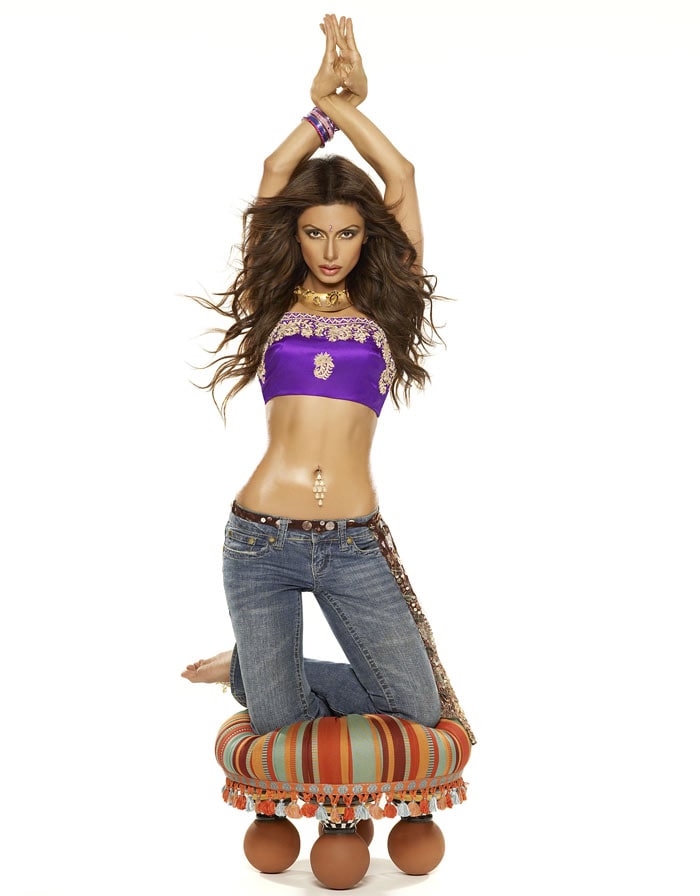 39. Preity Zinta: Even though she isn't appearing in many movies, the IPL hype is keeping the dimpled beauty in the spotlight. She was ranked No. 36 in the 2008 list.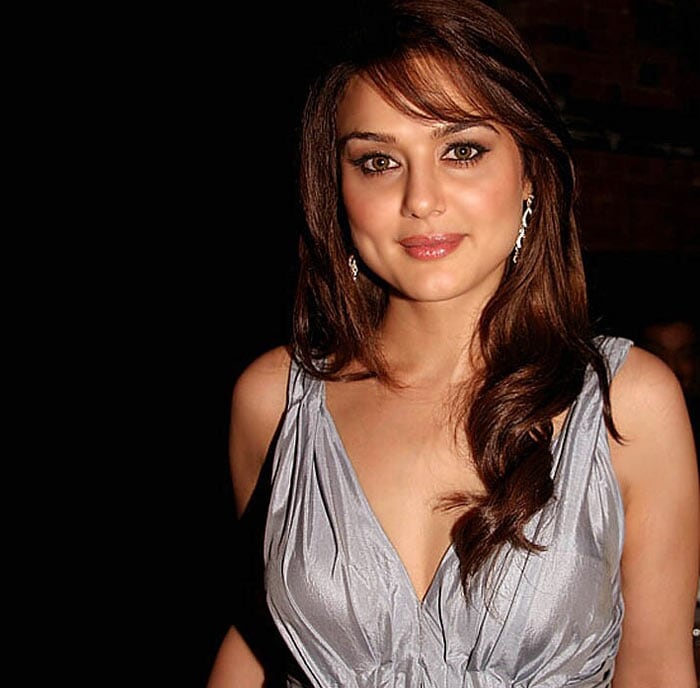 38. Ayesha Takia Azmi: She is one actress who manages to defy the size-zero fad and still ranks amongst the sexiest. But the success of Wanted didn't seem to do much good to her ranking that slipped five spots.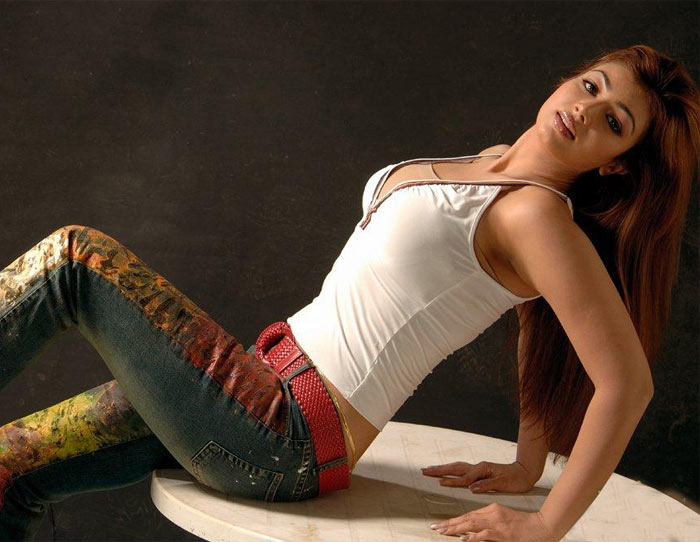 37. Minissha Lamba: All those bikinis did some good to Minissha's hotness quotient. She's up to No. 37 from No. 40 in the last list.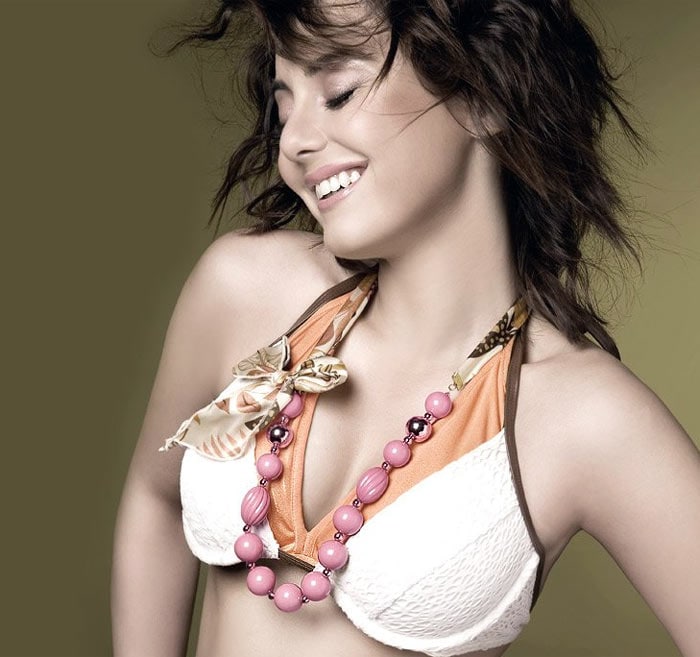 36. Rakhi Sawant: The self-confessed Drama Queen manages to attract the eyeballs but her ranking took a beating from No. 32 last year.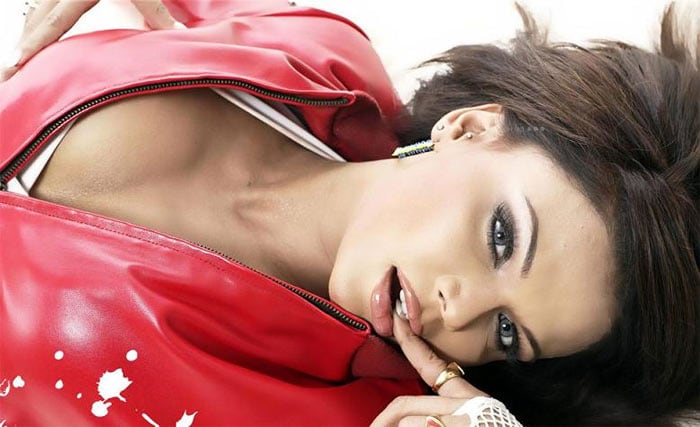 35. Gulzaeb Beg Ali: Gulzaeb Beg Ali is a British Asian model and television presenter of Pakistani origin. This is her first appearance on the list.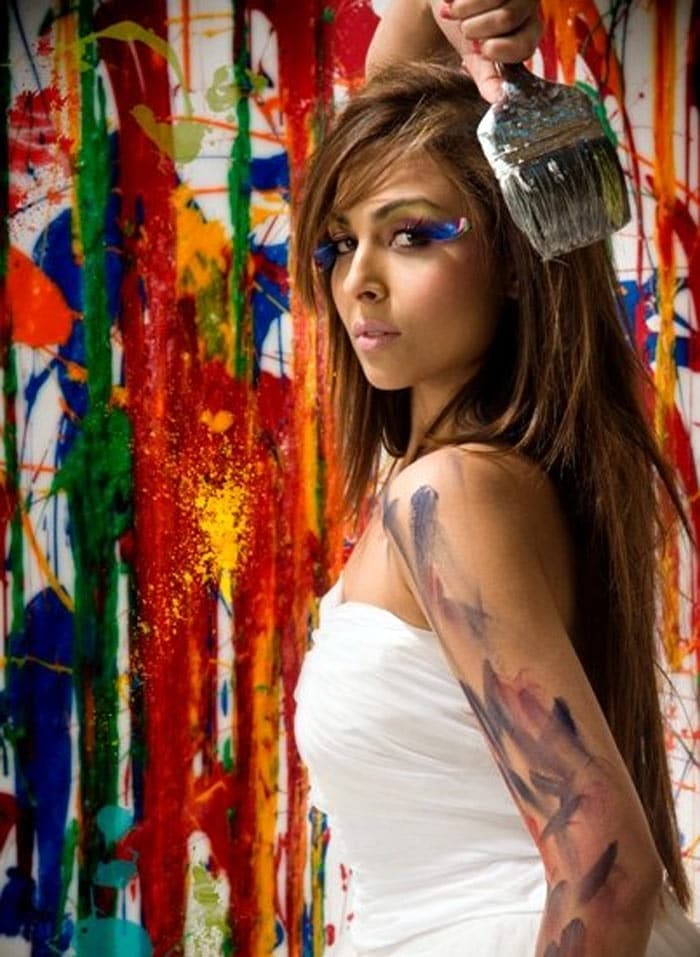 34. Norah Jones: Pandit Ravi Shankar's other talented daughter Norah Jones is also on the list and she has improved her standing from No 37.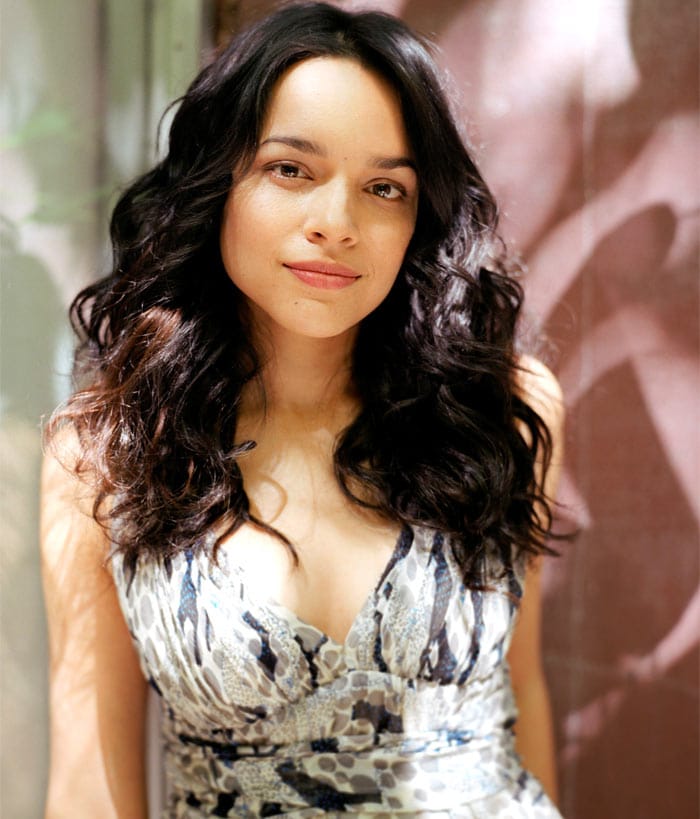 33. Rani Mukherjee: Rani's got a makeover and it has helped her climb five steps up the list.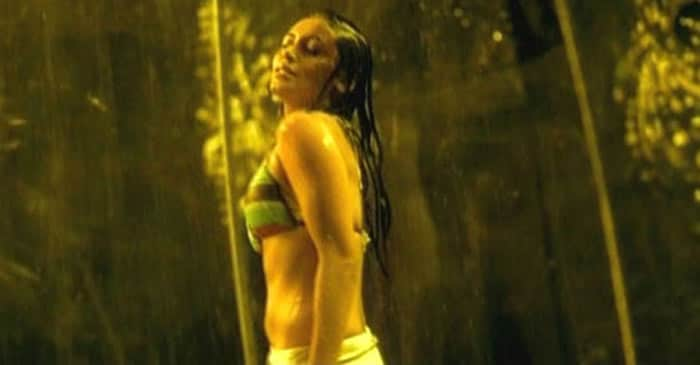 32. Miss Independent: Natasha Khan is her real name and she's is a British alternative rock musician of Pakistani descent. Natasha was ranked No. 39 on the previous list.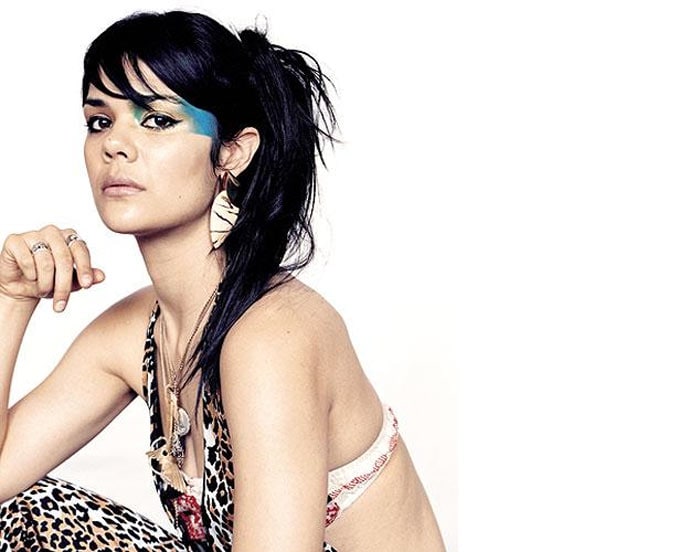 31. Sherlyn Chopra: She has climbed up 10 spots in the ranking. All the oomph definitely didn't go unnoticed.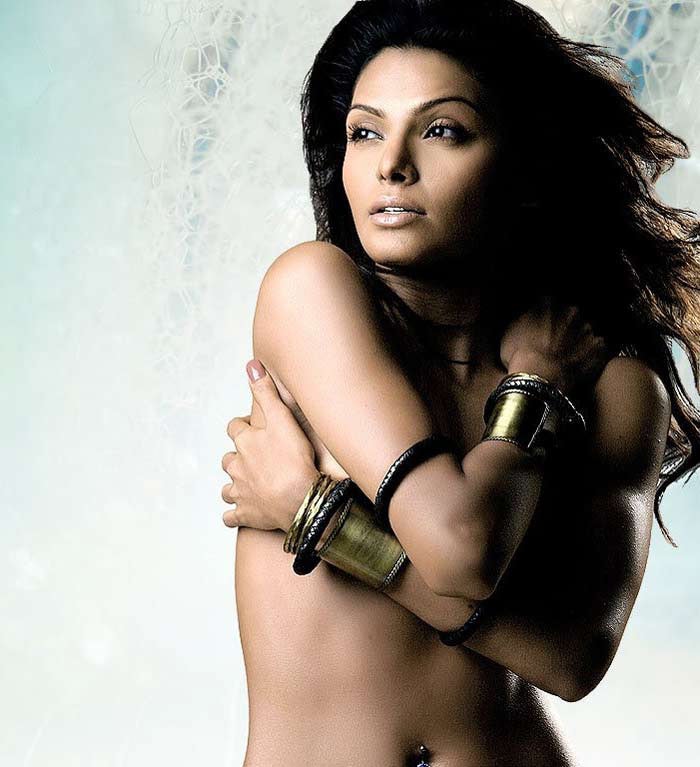 30. Hadiqa Kiani: Hadiqa Kiyani is a Pakistani pop singer. Hadika's previous ranking was No. 35.
29. Celina Jaitly: Celina has joined the ranks of the causerati and she's just getting hotter. Celina retains her No. 29 spot.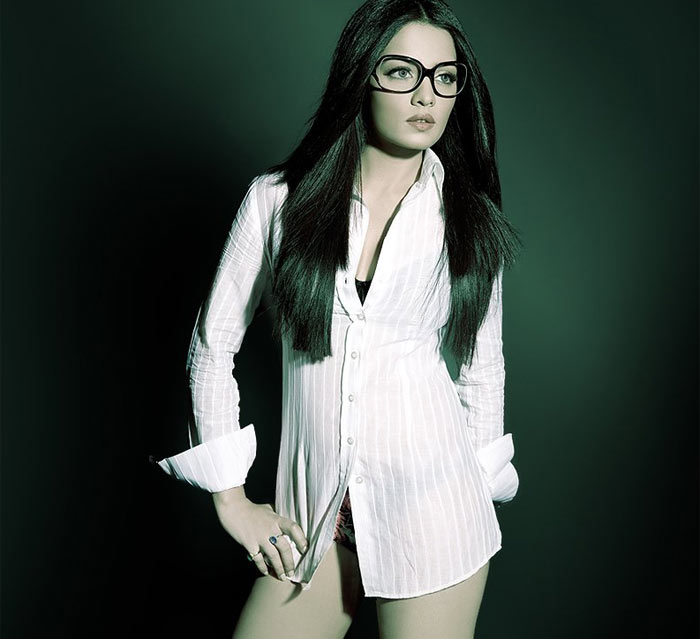 28. Tasmin Lucia Khan: Tasmin is a British journalist and news presenter for BBC News of Bangladeshi descent. She was earlier ranked No 27.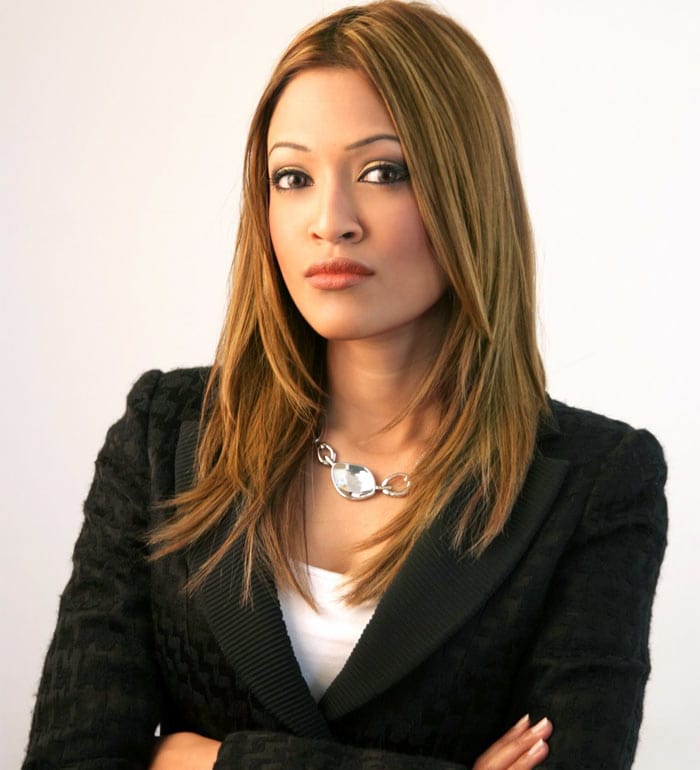 27. Malaika Arora-Khan: Best known for her hot item numbers, Malaika is nowadays more visible on the small screen. This could be the reason behind her drastic fall from No. 8 to No. 27.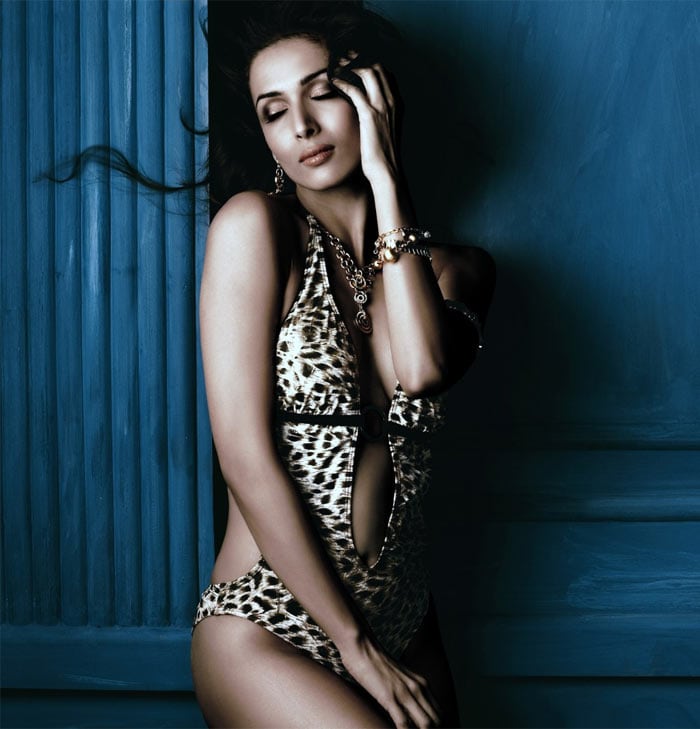 26. Sonam Kapoor: The ever smiling Sonam Kapoor is climbed up to No. 26 from No. 34 on the 2008 list.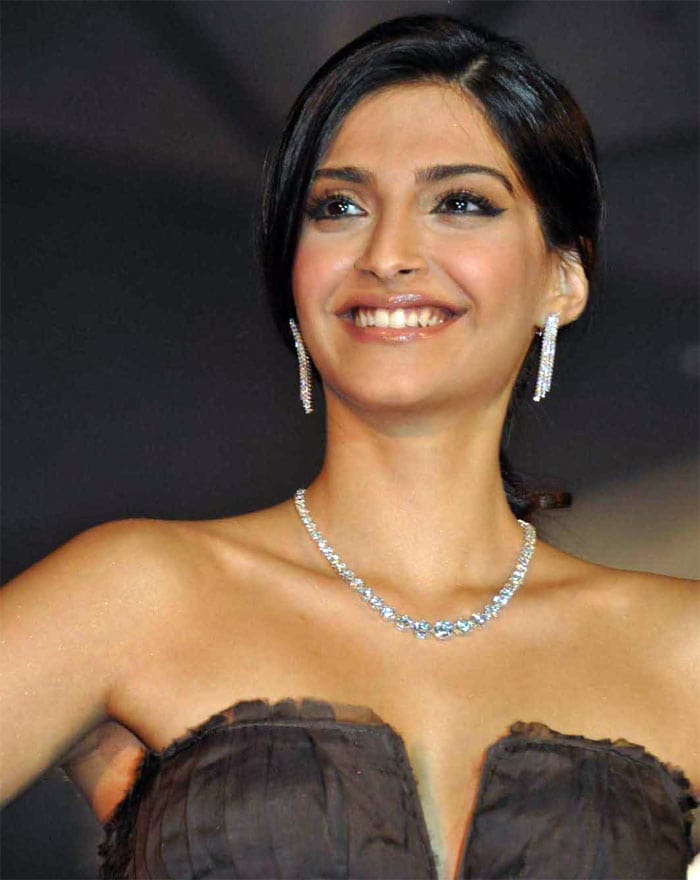 25. Noureen Dewulf: The Indian American actress is a new entrant on the list of the Sexiest Asian Women.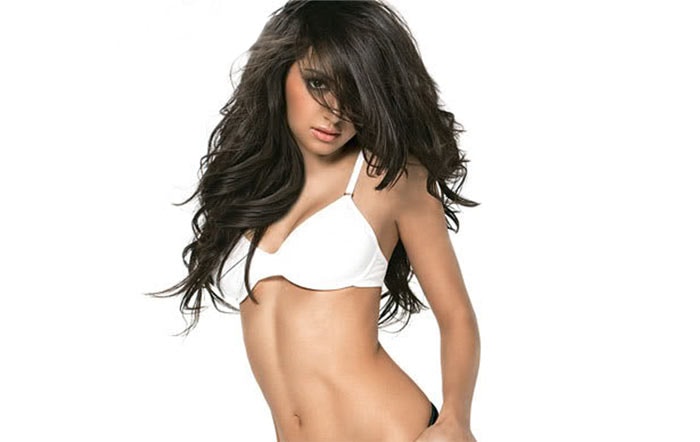 24. Riya Sen: Though not exactly known for her acting abilities, Riya does manage to make it to the sexiest lists. She was ranked No. 15 last year.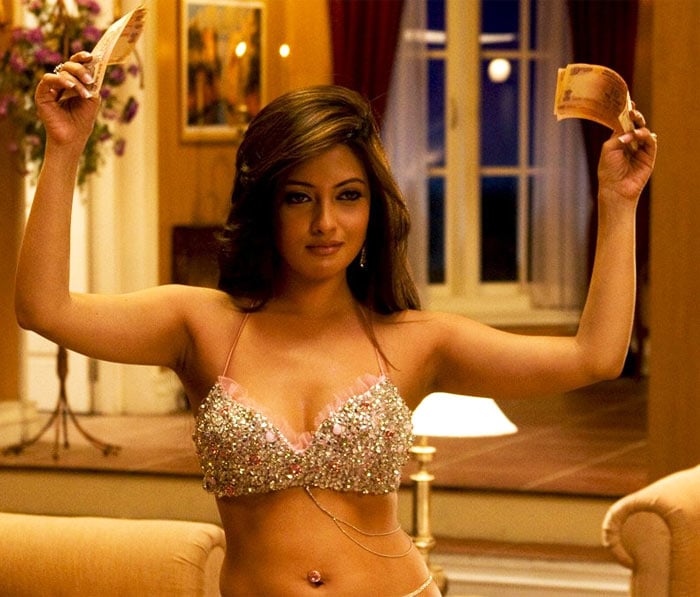 23. Vidya Balan: After a short absence from the list Vidya Balan in her new improved avatar makes a return as one of the Sexiest Asian Women.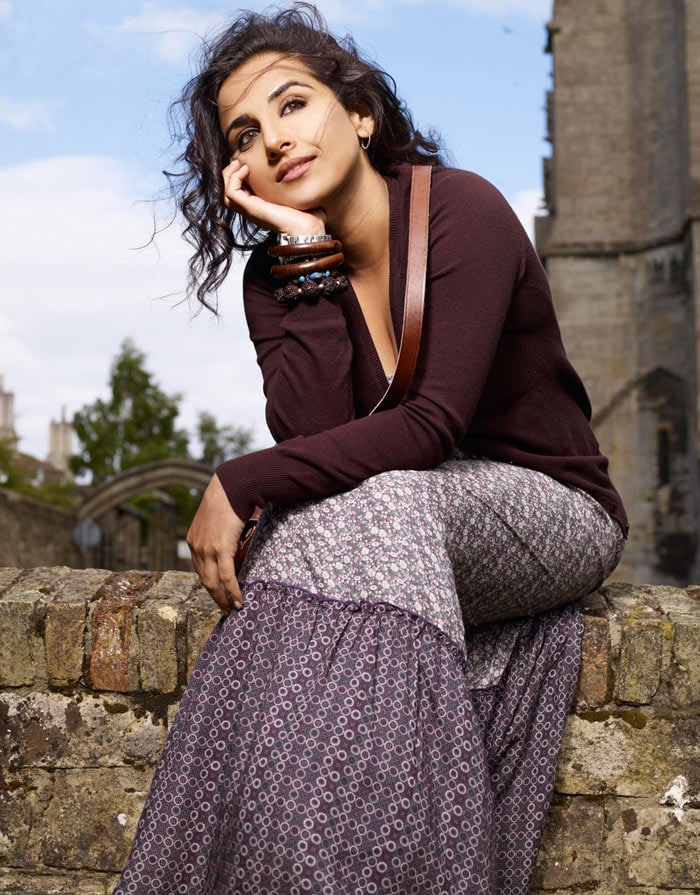 22. Ekta Chowdhry: Her Miss Universe outing wasn't much to talk about, but then beauty queens deserve to be on the sexiest lists.

21. Padma Lakshmi: There wouldn't be a sexiest Asian women list if there wasn't Padma Lakshmi on it. She was No. 19 the last year.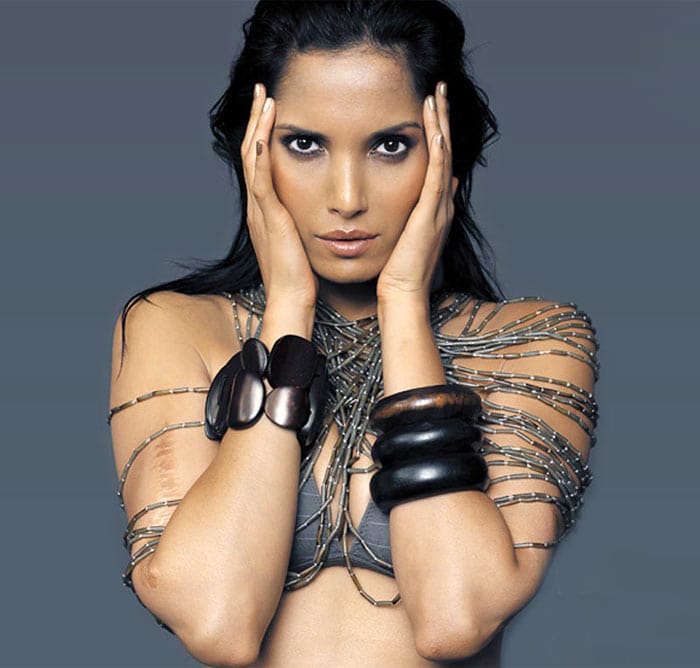 20. Shilpa Shetty Kundra: So what if she is now married, Shilpa still sizzles at No. 20. Down six places from last year.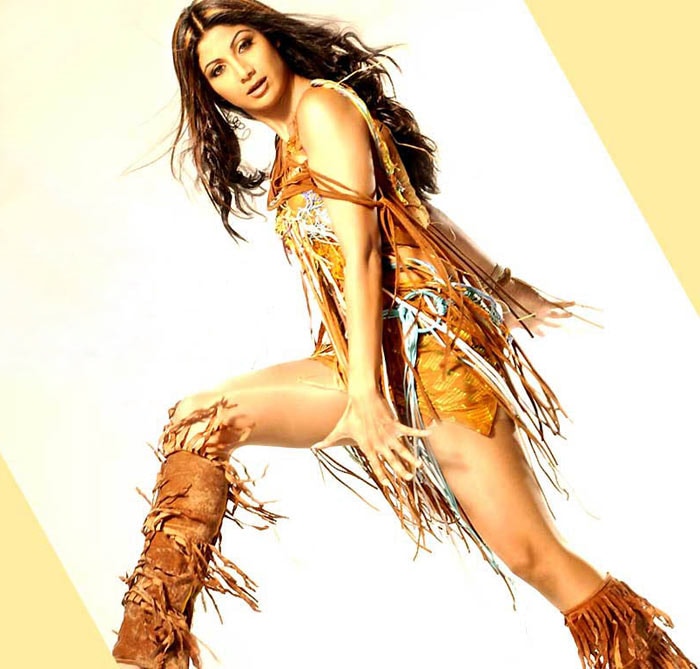 19. Minnie Gupta: This Indian American girl has posed for Playboy.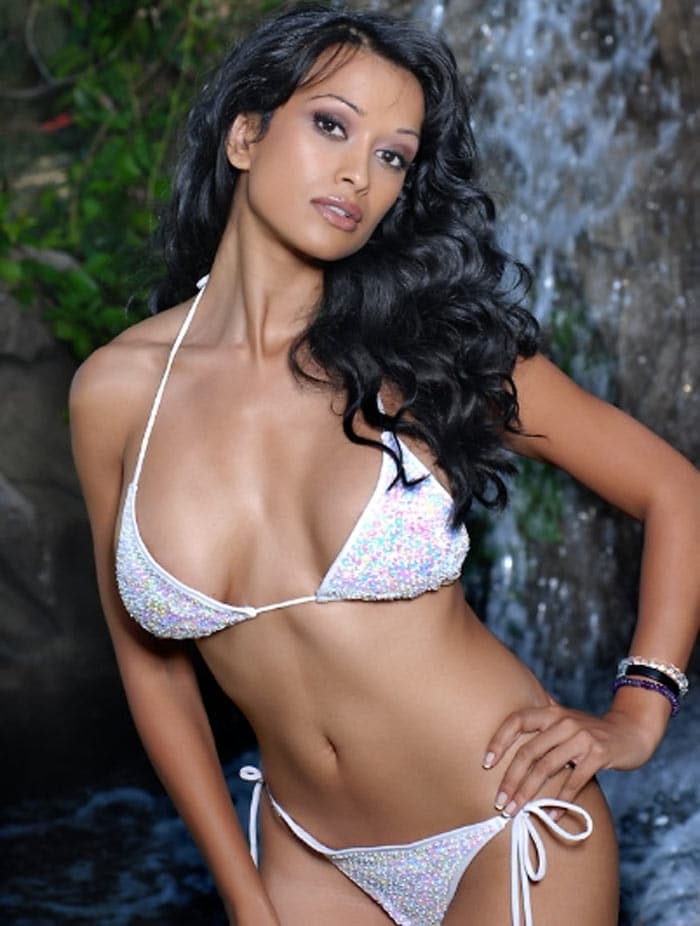 18. Mugdha Godse: The ramp to Bollywood move has done Mugdha a lot of good and she has also improved her ranking by 10 positions.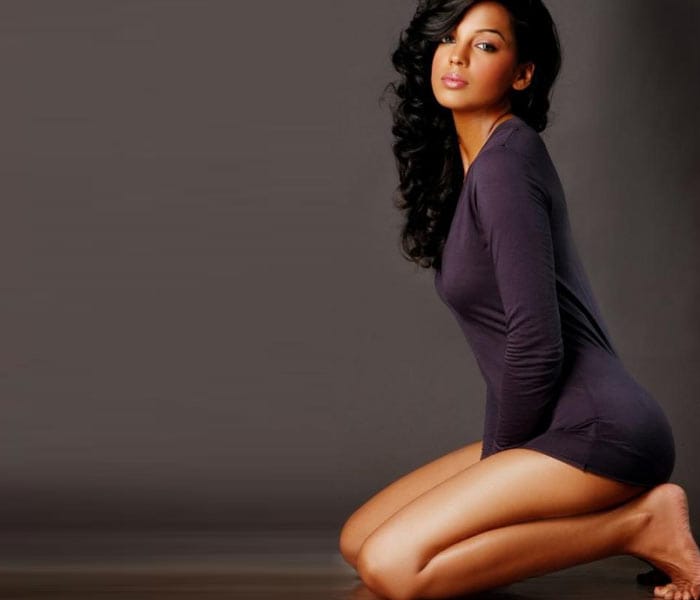 17. Kazz Kumar: They call her the desi answer to Gwen Stefani. This British Indian singer is certainly hitting the right notes.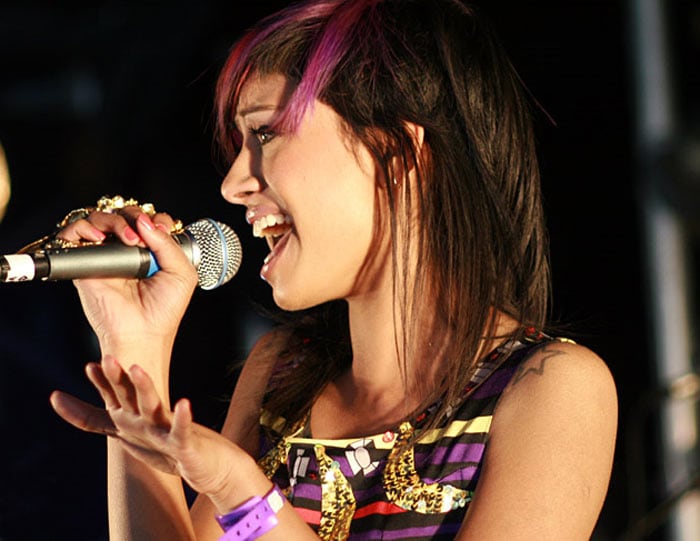 16. Mehreen Syed: Mehreen Syed is a Pakistani model and she is a new entrant on the list.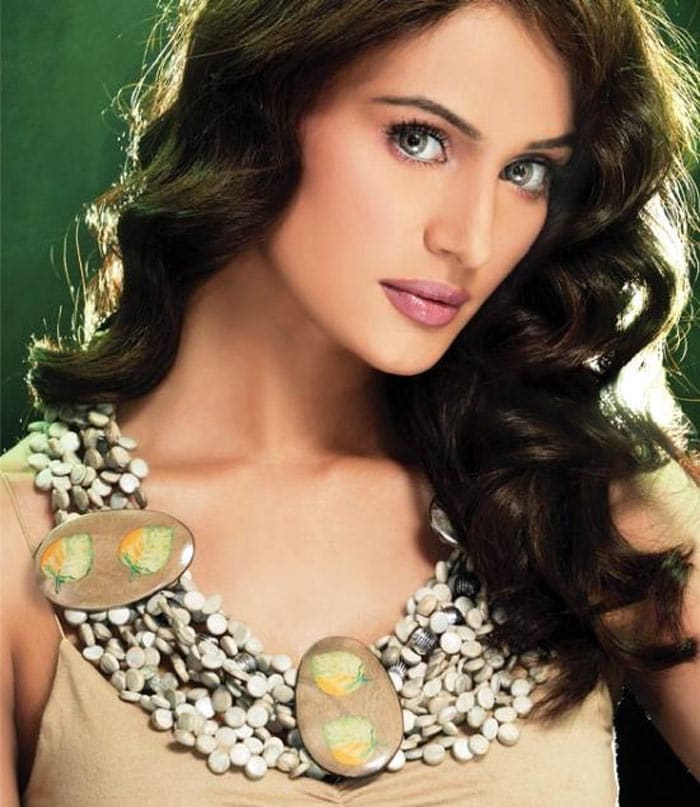 15. Asin: Asin is carefully climbing up the steps in Bollywood and also on the Sexiest Asian Women list. She was No. 22 on the 2008 rankings.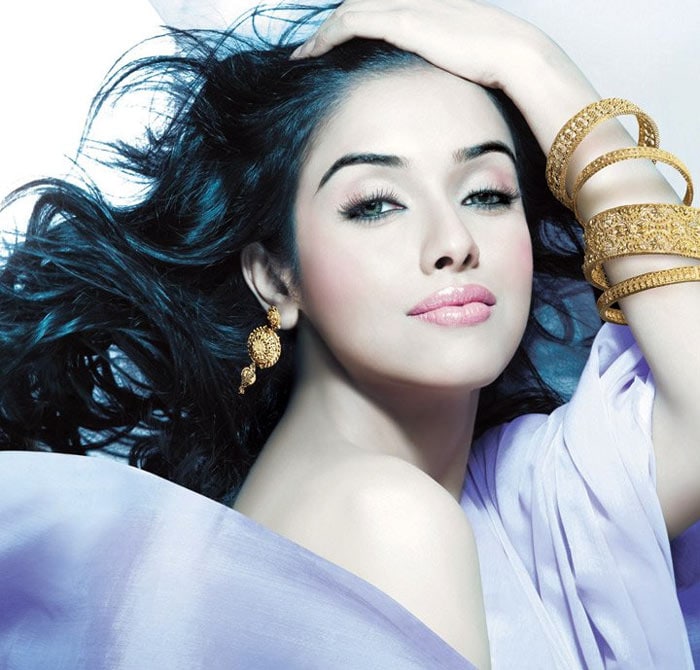 14. Pooja Chopra: The Indian contender for the Miss World 2009 crown is a debutante on the list.

13. Neha Dhupia: Her Bollywood career might not be exactly at its peak but she has certainly console herself with a No. 13 ranking, up from No. 17 the last year.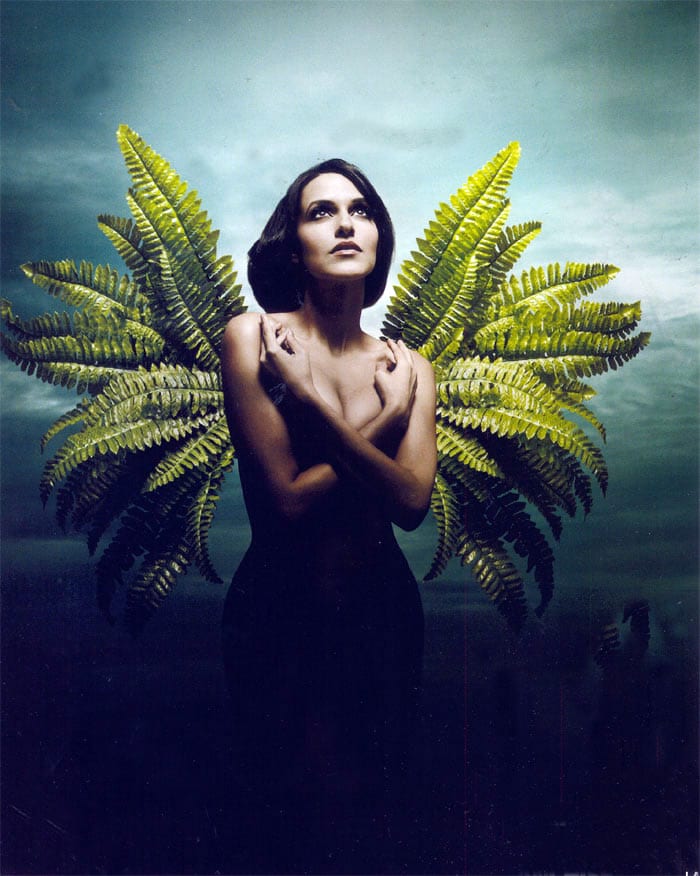 12. Kangana Ranaut: Kangana might still be waiting for that huge Bollywood hit, but she has some interesting films lined up. Also she has climbed up four steps from No. 16.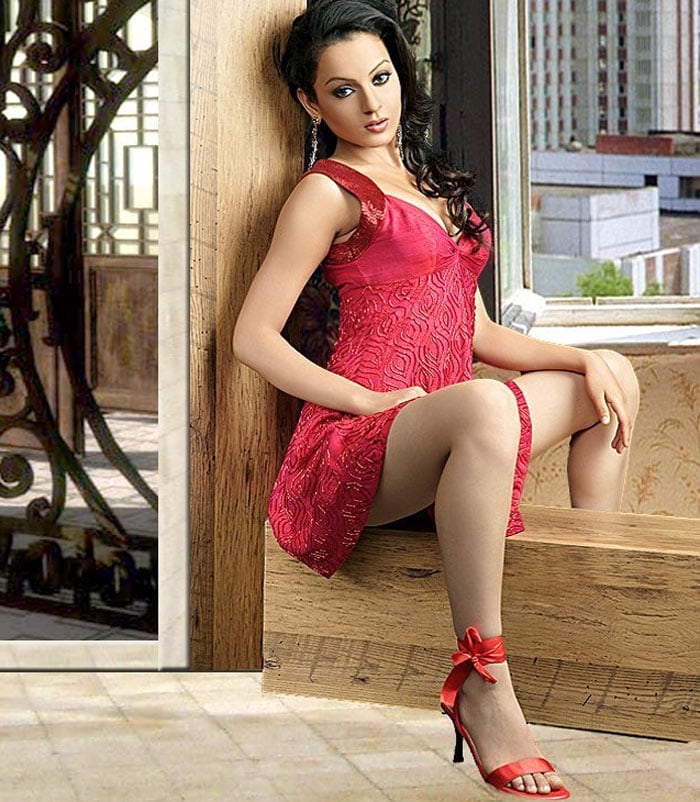 11. Mallika Sherawat: She's currently wooing Hollywood and is frantically twittering. But all that didn't help her slipping down from her No. 6 position.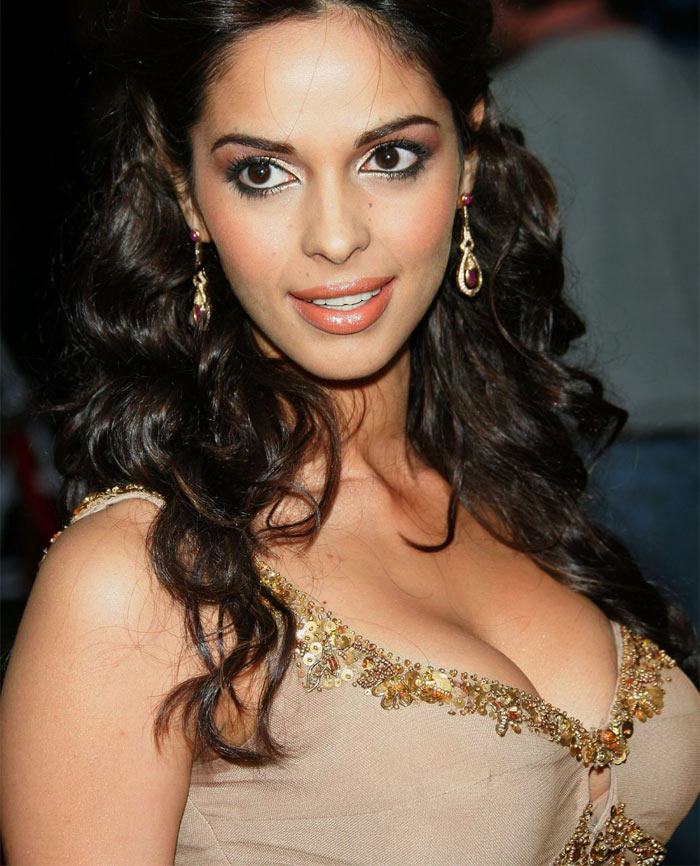 10. Deepika Padukone: This model-turned actress is definitely taking some long strides in Bollywood, she's up one place from No. 10 the last year.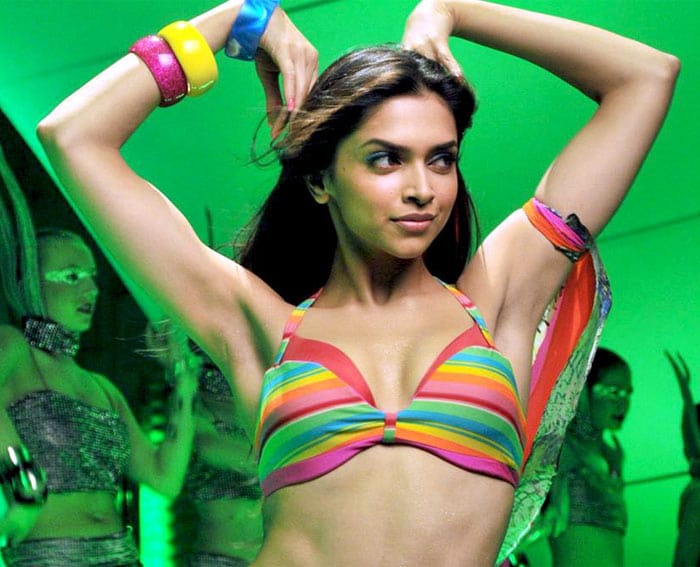 9. Mehwish Hayat: This Pakistani model-turned-actress is one of the most popular faces on Pakistani soap operas.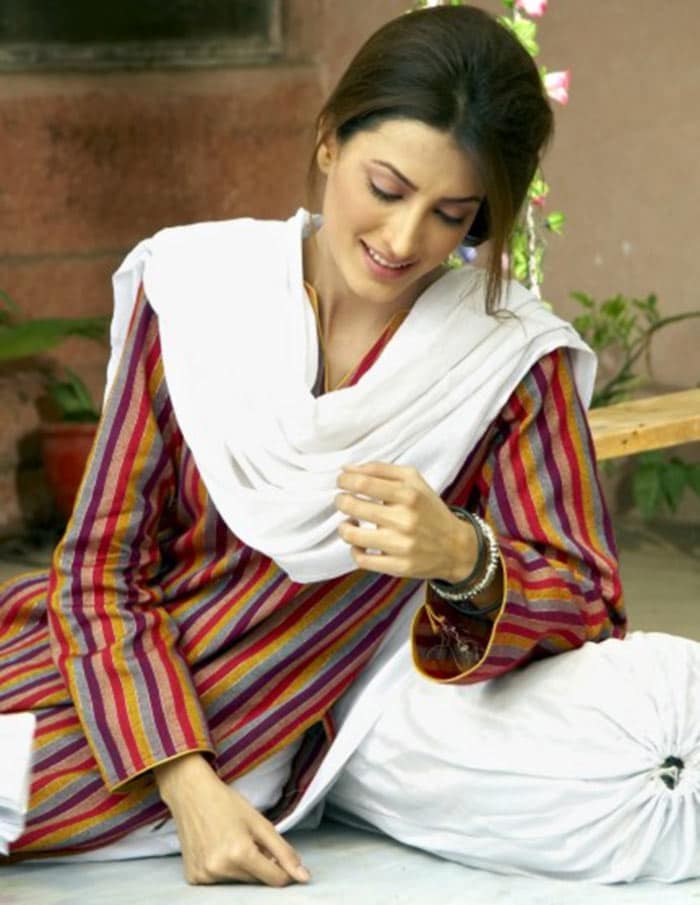 8. Aishwarya Rai Bachchan: Ever since her Miss World crown Ash has hardly missed out on any sexy list for which Indians are eligible. She has slipped one position from her previous ranking.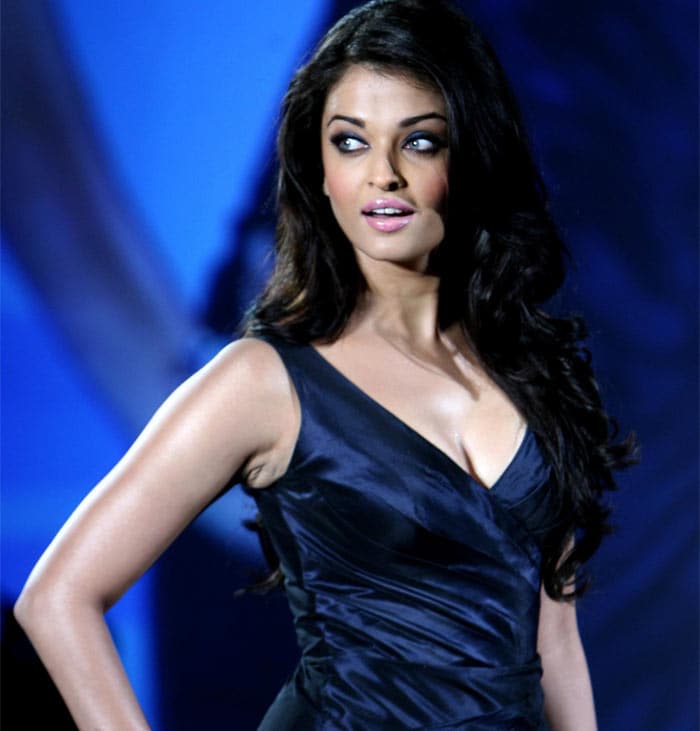 7. Lara Dutta: One of the highlights of the film Blue was Lara Dutta in a bikini and this is the reason for her being No. 7, up from No. 13 the last year.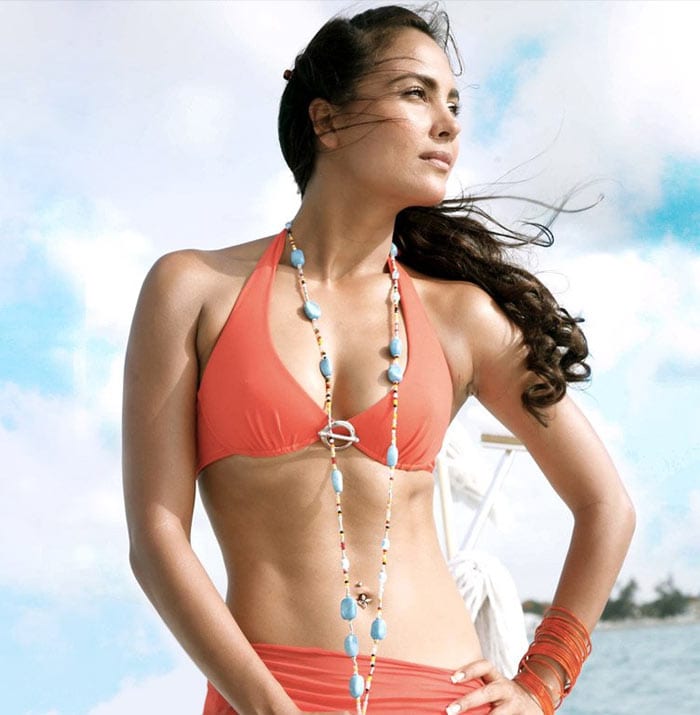 6. Bipasha Basu: Bipasha is the actress who redefined sexiness in Bollywood and she's at No. 6, down from No. 2 in 2008.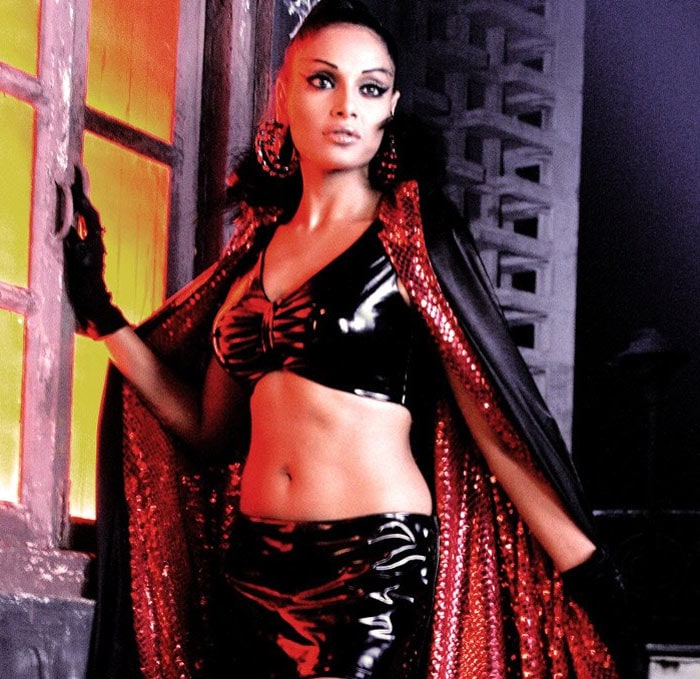 5. Kareena Kapoor: Size zero or no size zero, Kareena's hot. Though she's down a slot from last year.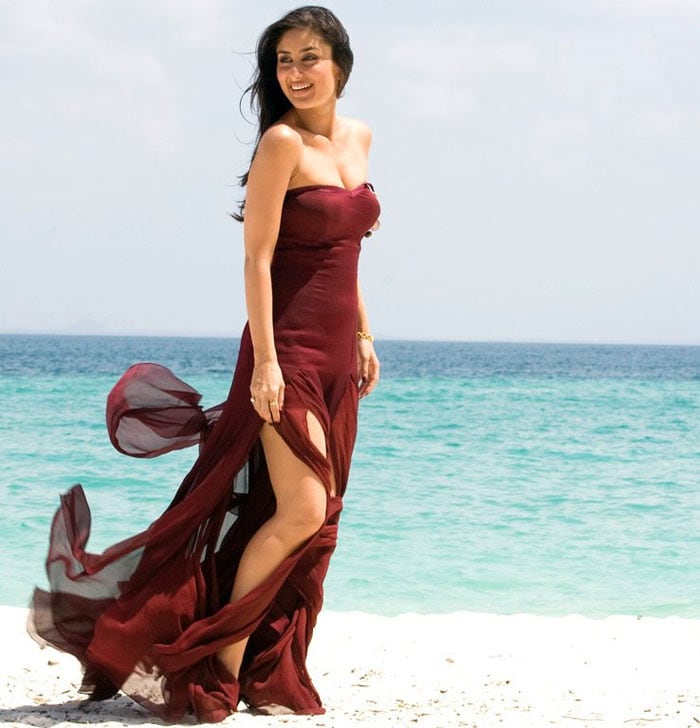 4. Laila Rouass: British actress Laila Rouass can make men swoon. She climbs a step higher from her No. 5 position in 2008.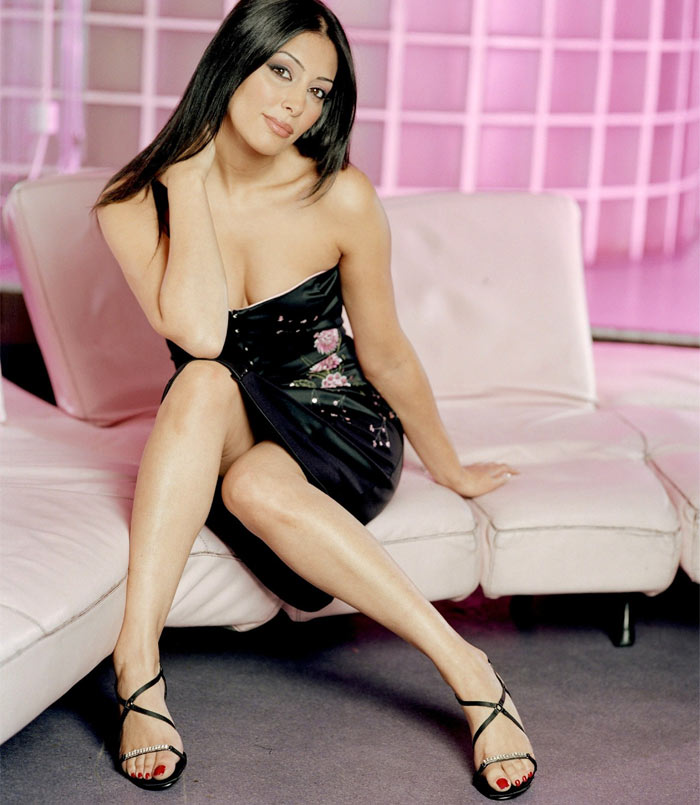 3. Freida Pinto: This girl definitely got the best out of the success of Slumdog Millionaire and nowadays she is a regular on the sexiest women lists.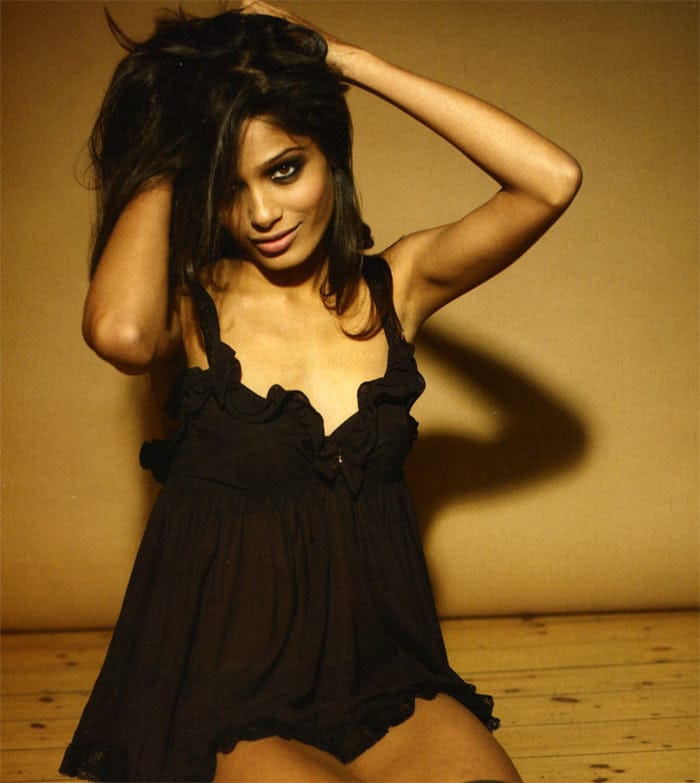 2. Priyanka Chopra: Priyanka is a girl who can turn geeks into romantic fools. Well, that's exactly what she'll be doing in her forthcoming film Pyaar Impossible. She up to No. 2 from No. 4 in 2008.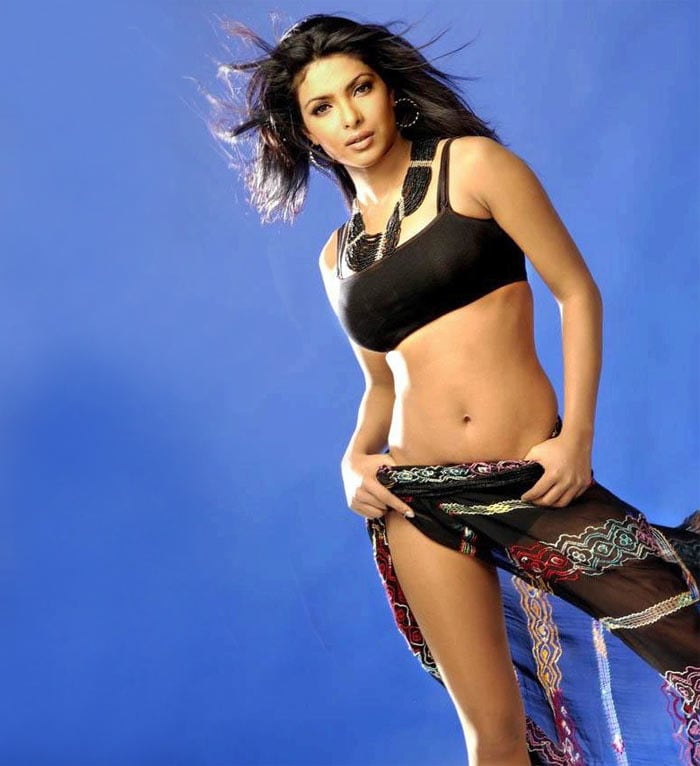 1. Katrina Kaif: It has actually become boring to see Katrina atop the sexy women rankings. But then she is. With the added oomph that she displayed in De Dana Dan, it seems unlikely that Katrina could be No. 2 anytime soon.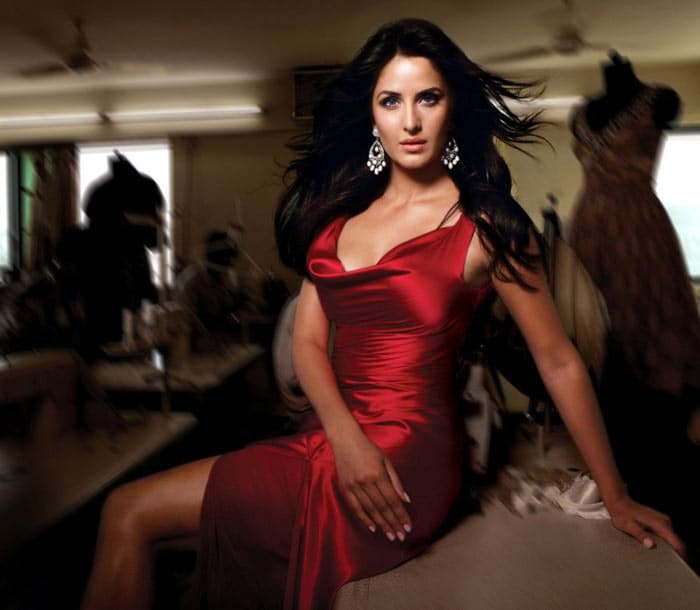 CLICK NOW
COLLECTION OF WORLD'S BEST WALLPAPERS
WOW WHAT A BEAUTY
AMAZING NATURE
NATURE OF GOD
JAZZ OF LIFE
COOL PHOTOS BANK
BEAUTY OF WILDLIFE
BEST PHOTOS OF THE WORLD