Yesterday they called my mother's copies, and today - they are offered contracts with them and arrange a photo shoot they are being watched by paparazzi. 10 of our heroines are not afraid to read under your photo in the gossip columns signature "mother of the famous actress." They did not compete with their daughters, and they have invested in their success.

Alla Pugacheva
Daughter:
Orbakajte "Pale sign of her mother" - a long time, each article about Orbakajte accompanied by comparisons with her ​​famous mother. After starring in the film "Scarecrow" and the first song by Igor Nikolaev "Let Them Talk" - it has become a constant target for attacks by critics. Alla supported daughter around, but always tried to stay a little away. "In my care and services she did not need - later years recalled Diva. - Christina independent and talented, she protects me - not telling me everything that I did not worry. "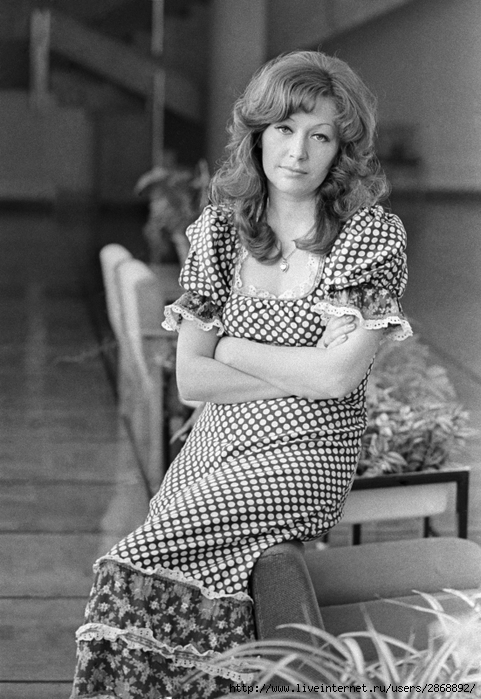 Of no less interest has always been and personal life of Christina. Loud affair with Vladimir Presnyakov (at the time she was only 15 years old), the child of the Chechen businessman Ruslan Baysarov (scandal which last fall shook the whole country) ... In this situation, Alla never left out - like a tigress She rushed to protect her daughter. "Christina heroically withstood all the trials and triumphs - she said. - Became no daughter Pugacheva and independent star. So now I can say about "This mom Christina Orbakaite."

Goldie Hawn
Daughter:
Kate Hudson 31-year-old Kate is not in vain in the joke requires a fine every time on the set ... it is called Goldie.Daughter like her famous mother as two drops of water, even took over its charm and sense of humor. In the 90s Goldie was one of the brightest stars, dominated at the Hollywood firmament. However, when Kate began to make bold steps in the film - not only ceded to the road, but it has become a major fan.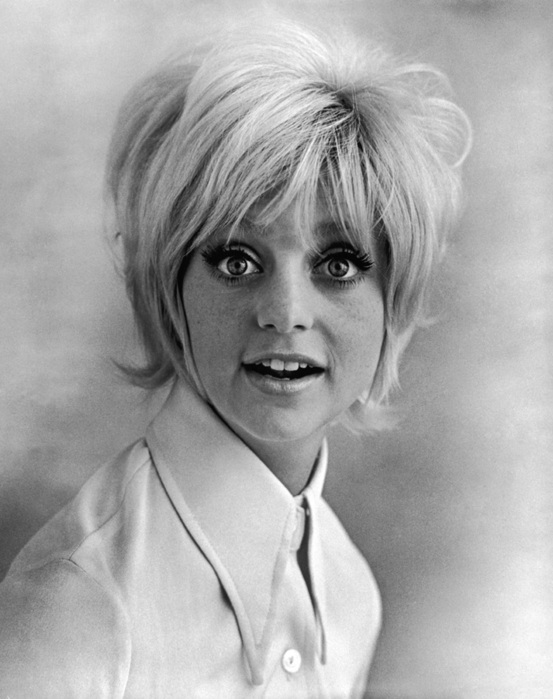 "I have the most wonderful mother! - Recognized the star of the musical "Nine." - It's great in everything and is very talented. " Kate made her debut in 1998 in the movie "Desert anguish" and two years later was first nominated for the "Oscar". And my mom all the time was near. When the ex-boyfriend Owen Wilson tried to commit suicide - Goldie first came to the defense of his daughter. The only thing that upsets star mom - big time her baby. To see more of, she wants to play in the same project. "We could spend the whole year together, - she says. - It would be unforgettable! "

Larissa Luppian
Daughter:
Elizabeth Boyar In late July, "the most enviable bride Russian" married actor Maxim Matveyev. Preparations for the wedding ceremony held in extreme secrecy. Lisa assured that the marriage is not going, and my mother happy bride was silent as guerrillas and all inquiries tabloids replied that "he has no idea what they were asking her."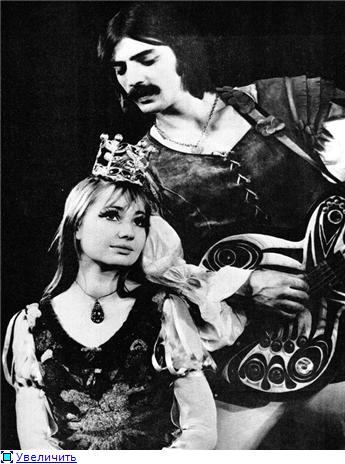 Larissa and Elizabeth - not just mom and daughter, they are best friends and colleagues. "From my mother I share almost everything - Lisa confides. - But still there are some things about which it is better not to know. " Become an actress Elizabeth initially was not going to - dreamed of journalism. But fate decreed otherwise. In 2006, Lisa first appeared on the stage of the theater, and after the film "Irony of Fate. Continued "and" Admiral "has become one of the most sought-after young actresses. "Mom I madly indulge - says it. - When he sees me in the movie, exclaims: "Oh! What are you cute! You are the best! "Feel, a couple of roles - and mom will not find more words ..."

Demi Moore
Daughter:
Rumer Willis After her divorce from "tough nut to crack" Demi Moore sacrificed her career for the sake of education of three daughters. "As a child I did not understand the sacrifice brought my mother, - says 21-year-old Rumer. - She was at the peak of popularity when she decided she would take care of us. " Demi put a lot of effort to the relationship with Bruce Willis grew into friendship, and that the new husband Ashton Kutcher took her daughters, as a family.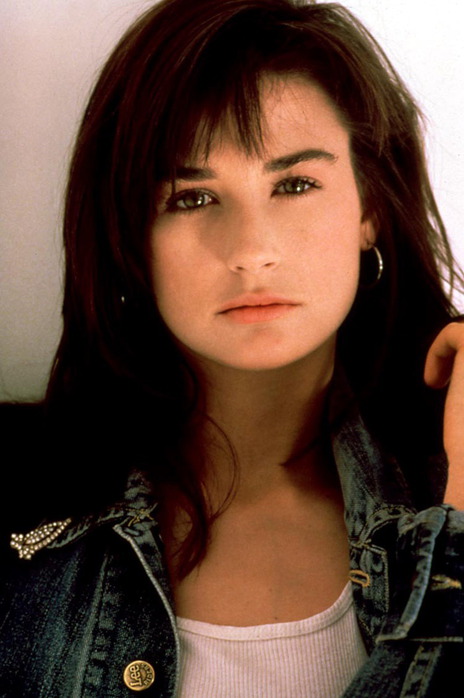 Unlike Kate Hudson, Rumer has not inherited the beauty of his famous mother. In addition to the massive jaws, which "went" from her father, she received a dowry and his broad bone. Since childhood, she was embarrassed, trying on clothes a few sizes bigger than Demi. "You know, living with a mother like mine - years later she jokes - you can get a very unconventional idea of ​​what should look like a mother." Sometimes, as if resenting Demi, Rumer pampers tabloids scandalous confessions (for example, that she is in love with no memory of his stepfather), but then forgets all the insults, calling it "the most remarkable in the world."

Tatiana Lyutaeva
Daughter:
Agnes Ditkovskite Tatiana and Agnes - mother and daughter, but by the more like girlfriends. They not only have the same gestures, facial expressions and contagious laughter, but outlook on life. "It is, of course, very similar to me, - says Tatiana. - We have a family sense of humor. But Agnes still another person. And something she picked up from his father. "After a loud parting with Alexei Chadov mom first supported daughter - protected from the attacks of the tabloids and that it is not left alone, accompanied by all the premieres.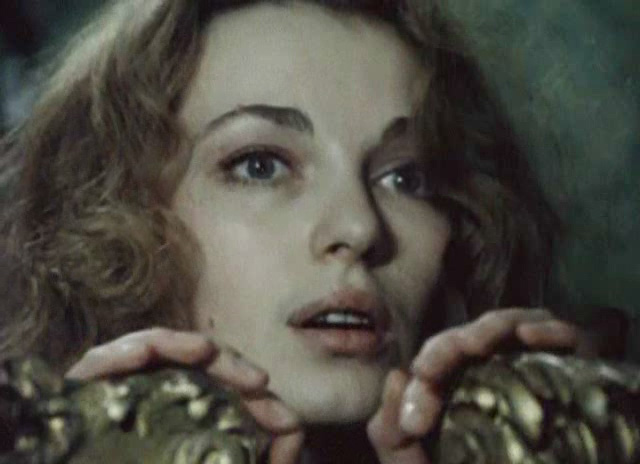 Beauty Yaguzhinskii of "Midshipmen, forward!" 13 years has lived in Lithuania. When he returned with his daughter to Moscow, she almost completely ceased to act. "Agnes lived a quiet life of freedom - says Tatiana. - And then it abruptly collapsed recognition. " Today, Agnes is not upset by reading about themselves next ridiculous rumors, she plunged into the work."Angel Wings", "In the Game", "Wii" - the young star trying different roles. "My mother never did not disable, - she says. - Only to express an opinion - without pressure, without irritation. And, you know, later it turned out that my mother was absolutely right. Always. "

Madonna
Daughter:
Lourdes 13-year-old daughter of pop queen is quite adult: dancing breakdance in the clip Celebration, graces the cover of the German magazine Quality, engaged launch debut collection Material Girl. The latest craze, by the way, so absorbed Lourdes that she started a fashion blog ("I'm crazy about the fashion of the 1980s - she writes. - Material Girl - the song is just the time!") And picks up outfits for Taylor Momsen on the set of advertising campaign.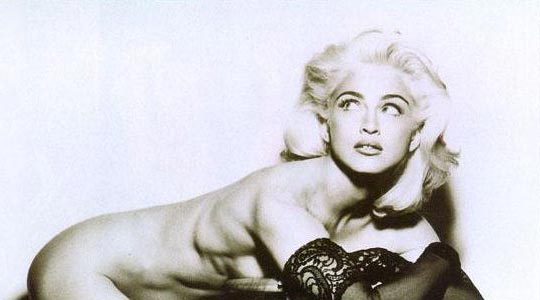 "Lola finds inspiration everywhere - lavish with his compliments Madonna's daughter. - In the movies and in music videos, on the streets. She understands a lot more in fashion than I am. " Stellar mother helping her daughter around: every interview talks about her talents, personally takes an advertising campaign for the brand Material Girl, and is not upset that she refuses to follow in her footsteps. "I know she does not want to become a singer - says the pop queen. - At Lourdes many interests: dancing, playing the piano, fashion. I will accept any solution, even if it wants to become biznesledi. "

Jerry Hall
Daughter:
Georgia May Jagger in the 80s Jerry Hall - a sex symbol and a representative of high fashion - did not leave the covers of fashion magazines and get thousands of dollars per day. Today, the former wife of Mick Jagger watching with interest the model career youngest daughter Georgia. 18-year-old beauty is trying to be like his mother: for one of London's two presentations luxury blondes even mistaken for sisters! (Which is not surprising, because in their '53 Jerry looks great).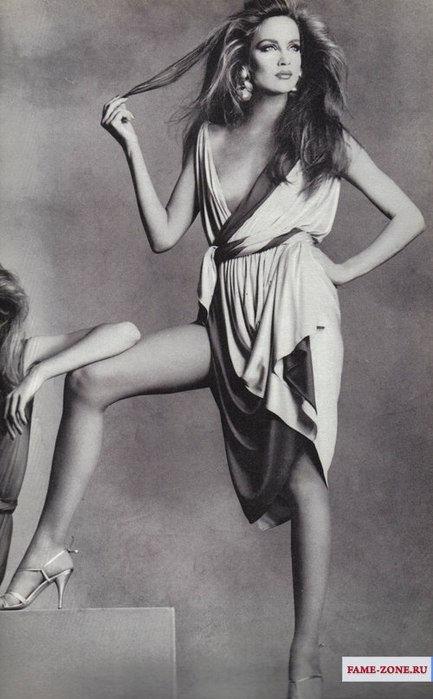 "Since my childhood I dreamed of becoming a model - says Georgia. - From an early age, I watched as my mother works with photographers, trying on her dresses and dreamed of when it's my finest hour. " At the show Chanel cruise collection of her finest hour came - Georgia became the new muse of Karl Lagerfeld. Mom Jerry ... She is proud of her daughter, and even comparisons, which now can not be avoided, it does not scare me.

Meryl Streep
Daughter:
Mamie Gummer "At home, she's not a star in Hollywood, and my mother - says 27-year-old Mamie. - It is fantastic and I love her. " When she played a young Meryl Streep in "Evening", all gasped - my mother grows a worthy replacement.Last year, Mamie tried myself and as a model - Charlotte Gainsbourg changed in the campaign Gerard Darel. "It's a great compliment - she dodges the endless questions about the similarities with the famous relative. - Mom - beautiful woman.Honor for me to be like her. "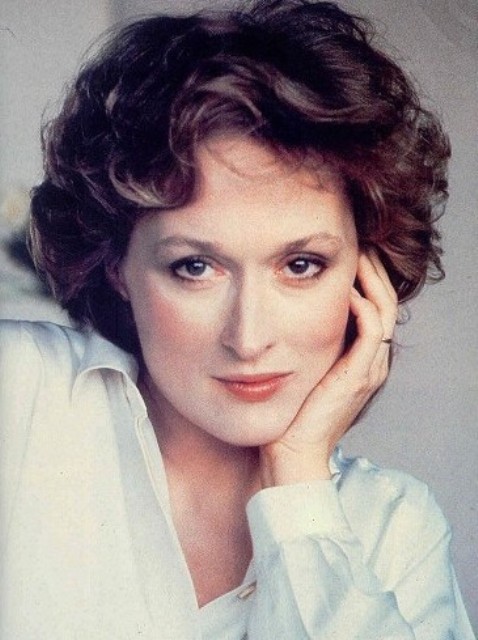 "Family life is not to be paraded - sure Meryl Streep. - So I never photographed together with their children and do not tell in an interview about what I'm a good mother ... ". However, when Mamie decided to become an actress - a loving mother supported the desire of his daughter. "The family - that's my main award - says Meryl. - Maybe my adult girls and would be glad if I often leave them alone, but to me it is not so easy to get off! "

Blythe Danner
Daughter:
Gwyneth Paltrow chiseled face, blue eyes, thin skin, blond curls - a striking similarity between the mother and daughter talking when Gwyneth turned 16 From a young age, the future star of "Iron Man" went to the theater on my mother's dress rehearsal, first just as a spectator, then - began to rise along with her ​​on stage. The fact that her daughter will follow in her footsteps, winner of numerous awards, including an Emmy Award television, Blythe Danner realized that barely two years old.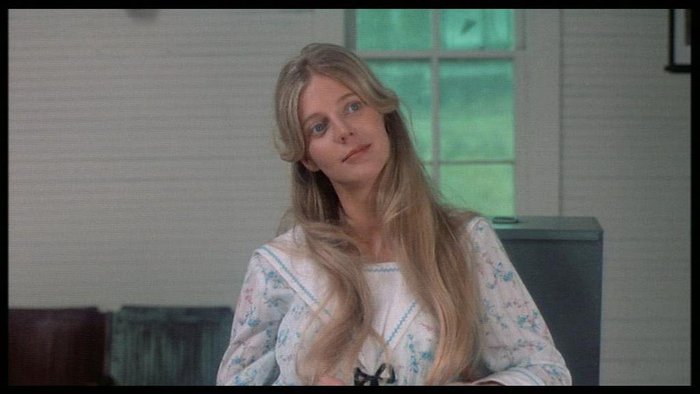 "Mom has always been for me" role model ", - says Gwyneth. - She never nobody manipulated and just life itself is reached. "Last year, when Blythe was seriously ill - Gwyneth dropped everything to be with her mother until she went to the amendment. "They are like best friends - tell friends stellar family. - Here are just a blight more restrained and calm, and Gwyneth - bright and spectacular. "

Ivana Trump
Daughter:
Ivanka All childhood she went with her ​​mother to a jewelry shop and played with a diamond necklace for 160 thousand dollars. "Diamonds can easily replace you dolls, if your mother's name is Ivana Trump" - jokes blonde beauty.However, Ivanka - not just an heiress like Paris Hilton. Today, when modeling career is in the past (my mother forced her to work 16 years, so she could pay for their own account), Ivanka seriously took jewelry.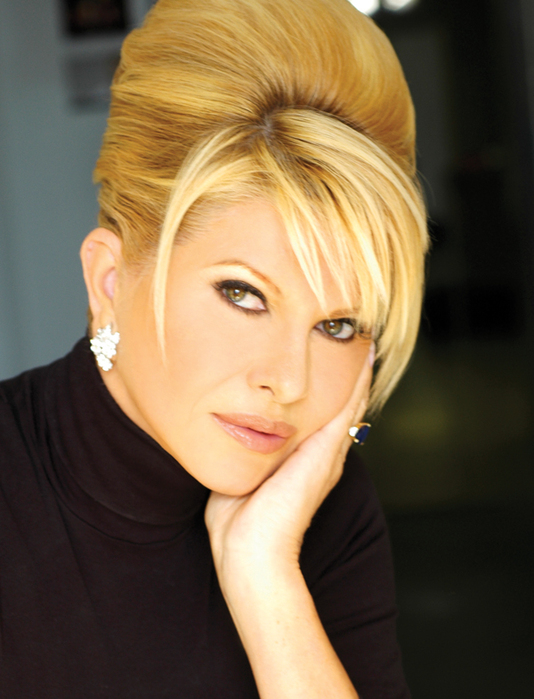 "This is my mother taught me not to stand still," - says Ivanka. 58-year-old Ivana Trump she created her life. Hailing from the tiny town of Czechoslovakia, it is always a lot of hard work. Even after her divorce from Donald ... has not disappeared, and her ex-husband was the main rival. "If I'm going home after dinner - says Ivanka - Mom says I'm old and boring. It runs for ten and actively rest! "
As with the "mere mortals" have stars too have brothers and sisters.
Some of them are as famous as some of you will see for the first time.
Nicky and Paris Hilton
Angelina Jolie and her brother James Haven Voight
Beyonce Knowles with her sister Solange
Dima Bilan with his sister Anna
Zhanna Friske with her sister Natalia
Lindsay Lohan with her sister and mother Dina Alianoy
Nicole Kidman and her sister Antonia
Olga and Tatiana Arntgolts
Keanu Reeves and her sisters Kim and Karina
Brad Pitt and his brother Doug
Britney Spears and her younger sister, Jamie Lynn
Andrei Konchalovsky and Nikita Mikhalkov
Gisele Bundchen and her sisters
Kylie and Dannii Minogue
Victoria Beckham and her sister Luisa
Vera Brezhnev and Vic Galushka
The Brothers Grimm Borya and Kostya
Sharon Stone and her sister Kelly
Colin Farrell with his sister Claudine
Lisa and Sergey Boyar
Monica and Penelope Cruz
Jessica Alba with her brother Joshua
Chadov brothers Andrew and Alex
Jake and Maggie Gilenhaalen
Jennifer Lopez and her sisters Lesley and Linda
Orlando Bloom with his sister Samantha
Owen and Luke Wilson
Olsen sisters Mary-Kate and Ashley
Scarlett Johansson and her brother Hunter
Hilary Duff with her sister Hayley
Sylvester and Frank Stallone